Any inventory bought through Ingram Educational Services will be automatically added into ClassGather.
Note: If you need to add more textbooks for an existing title you have in your list, please review How do I add more textbooks to an existing item in your list?
Note: If you have a new title that is not currently in your list and you did not order it through TIMS/ClassGather, you can follow the below directions to manually add the title.
All other inventory will need to be manually added. In order to do this, you will need to access the Physical Inventory screen under the Licenses tab in the main dropdown menu in the top left of your screen.
From here, click the "+Inventory" button at the top of the search panel to the left. This will open a window for selecting which title you wish to add.
You can search for a title in ClassGather by either inputting the ISBN or by searching for a keyword of the title (ex. "Math"). Once you have located the title, click its name to move to the next screen.
Note: If you are looking for a title that is not currently in ClassGather, first double-check that your search information is correct. If it is, you will need to request the title be added to the catalog, by completing the form on the screen. This will generate a request for this title to be added to the catalog.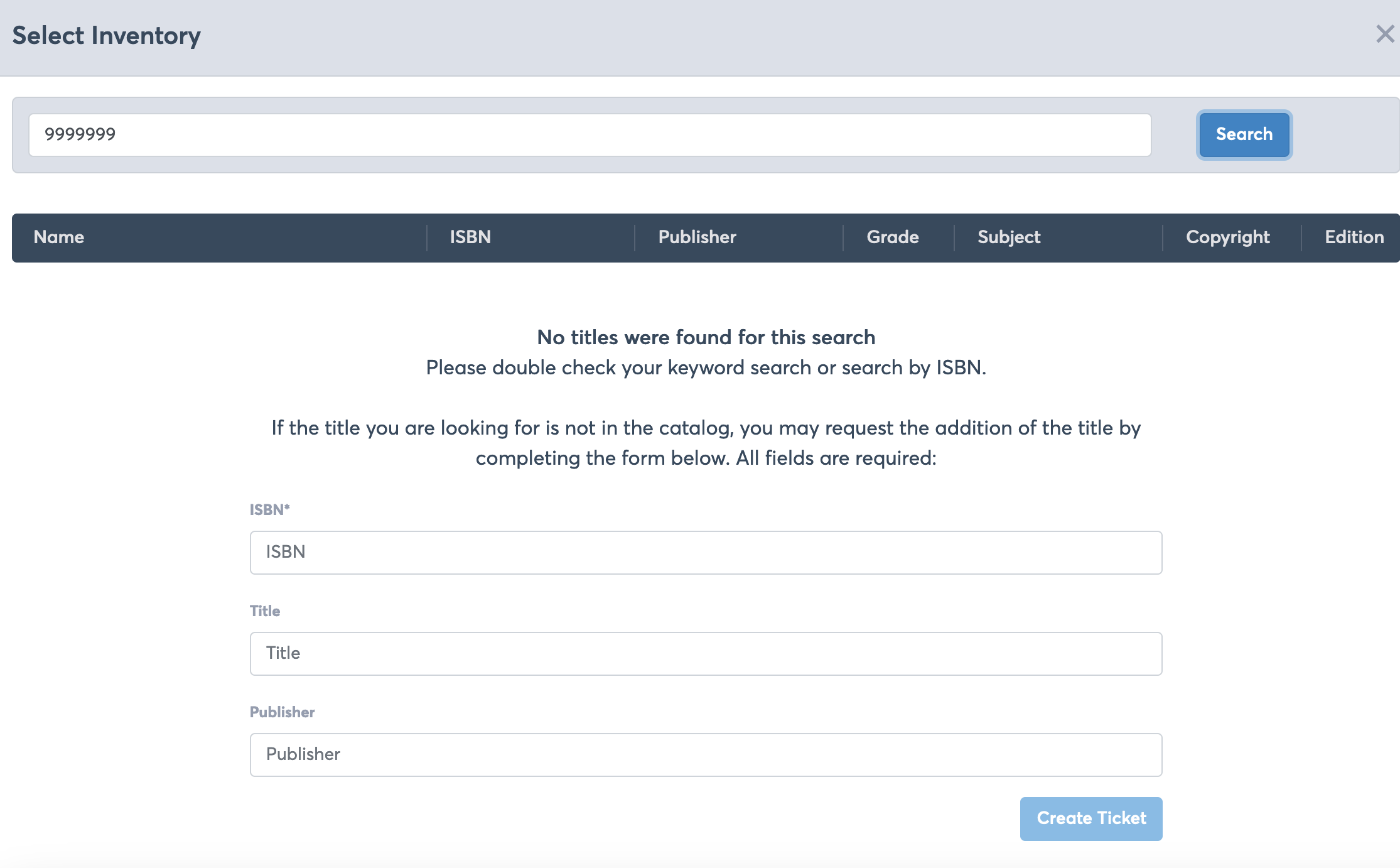 Following title selection, you will then select the school gaining the physical inventory. Locate the school and click their name to move onto the final screen.
Here you can input the quantity being added as Active as well as the Purchase Order (PO) and the Reference ID. Once you have completed this form, click Submit and you will see your change in the Physical Inventory table.
Note: If you need to add some inventory as Active and as Surplus, add the total amount of inventory coming in here. Then, if necessary, input a transfer for the amount going into surplus. For more on this, see the "How Do I Manage Physical Inventory?" article.
If you need additional assistance, please refer to How do I get additional support?